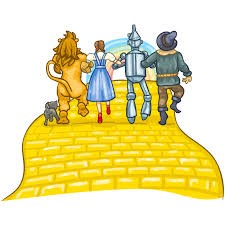 Click the file below with your child's name for

individual

characters

and role for ensemble

characters to see what items are needed.
Wizard of Oz Costume Notice

Dear Parents,

The play is fast approaching, and we need to be sure we have all the costumes lined up and ready to go. Most of our cast members have multiple roles and therefore need multiple costumes. We have been able to provide quality handmade costumes for many of the roles, but we do need you to provide some of the extra pieces that your child will wear under the costume. We are also asking for a small flat costume fee of $20.00 per child to help us cover the cost of the materials to make the costumes. I assure you; you will be impressed with the costumes we have designed as we have put a lot of thought and time into making them. Send in the requested pieces on a hangar with your child's name on it. Attach any small pieces to the hangar in a bag with your child's name on it. Checks can be made out to Allamuchy Student Activity Account. Costumes & Fees can be sent in any time and dropped off in Mrs. Guido's room. All costumes are due by Friday, March 20th.